I'm an Executive Coach, Career Consultant, and Technology Professional serving leaders and motivated individuals seeking more satisfaction and results in their lives. I believe everyone has the capacity to be different and to create and live a more intentional life than they are currently getting.
In working with hundreds of clients, it's clear to me human beings want more from life and have trouble finding it on their own. We are all limited in what we can do for ourselves because we can only rely on what we already know. If we could be different using our own resources, we would! In our coaching we look at life through the questions "What if there is nothing to be fixed? What if your life is exactly what you are committed to it being?"
The way your life is, or as I like to term it – "How You Are Turning Out Right Now" – is the sum of everything you are truly committed to, consciously and unconsciously. We work together to listen for, uncover, and get clarity around what you truly care about as revealed through your actions, choices, and the results that you get.
There is never anything wrong or an action that must be taken – we just find what we find and you decide if what is happening is what works best for you. If something will work better, we make a plan together around doing that thing, starting when you say you'll start and doing what you commit to do.
This approach works well for anyone looking to have a breakthrough in their life. I have used it with clients at major employers at all levels of responsibility and for individuals who are in career transition, both planned and unplanned.
I am 100% committed to you getting whatever it is you want to have happen.
Click here to book a no-obligation, complementary discovery call with me.
Individualized Executive Leadership and Communication Coaching: We work together to identify and uncover anything that is keeping you stuck and allow ourselves to discover new ways of being at home and at work. We look at ways of relating to others, delivering on our commitments (especially to ourselves), and being with people in a positive, productive and fulfilling way. This coaching is sometimes exploratory and sometimes includes real-life exercises and practices to try new skills in relating to people.
Contract Coaching: As a contracted coach I work with companies on coaching teams. We team up with clients to create higher job satisfaction, improve overall performance, and on getting the most out of workplace communication with managers, peers, and report. I have worked on teams serving major tech companies including Facebook, AppDynamics, SweetLabs, and more.
Career Transition Coaching: Resume, LinkedIn, Social Media, and Interviewing Coaching and Consulting for professionals, executives, and those looking to make a career change in any field. My SEO and language focused LinkedIn approach can improve profile traffic by as much as 300%. Delivered as an individualized coaching agreement we update all your job search components and spend three coaching sessions on who you want to be at work in your next job.
Personal Coaching For Individuals: We work together to unlock success everywhere – professionally and personally, in your life, career, relationships, and beyond with confidence and ease by distinguishing the beliefs that might be limiting you in life and transforming them through new understandings.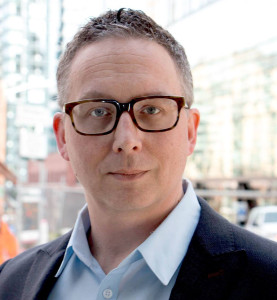 Timothy Thomas, Executive Coach
Looking for more effectiveness in your work life?

Exploring a change of careers, switching jobs, starting a business or re-entering the workforce?

Seeking new approaches in your social life to improve your employability, promotability, or relationships?

Interested in improving the quality of your communication with co-workers and loved ones?

Looking to make a career change and need a resume refresh, LinkedIn, up-to-date job search strategies, and interview coaching?
Discover If Coaching Is Right For You
"Tim blends a strong foundation of coaching techniques with an uncanny observational ability that produced surprising and profound insights every time we met. I highly recommend working with him." – Joe Hauck, Experienced Corporate Executive and Business Consultant