I'm an Executive Coach, Career Coach Consultant, and Technology Professional serving leaders and individuals seeking more results in their lives. I believe everyone has the capacity to create a more intentional life than they are currently living.
I offer career coaching, career transition, leadership, and communication coaching for managers and individual contributors. I support my clients with quality coaching and subject matter expertise in person, by phone, and through video chat.
I've worked with hundreds of clients and it's clear to me everyone wants a bit more from life (if we could just figure out how to get it). We want to be more satisfied, have better relationships, easier conversations, and be clear about our intentions. In our coaching we look at life through the questions "What if there is nothing to be fixed? What if your life is exactly what you are committed to it being?"
Working With A Professional Coach
"How You Are Turning Out Right Now" (the way your life is right now, today) is the sum of everything you are truly committed to, consciously and unconsciously. We work together to listen for, uncover, and get clarity around what you truly care about as revealed through your actions, choices, and the results that you get.
There is never anything wrong or an action that must be taken – we just find what we find and you decide if how things are right now works best for you. If something will work better, we make a plan around doing that thing, starting when you say you'll start and doing what you commit to do.
This approach works well for anyone looking to have a breakthrough in their life. I have used it with clients at major employers at all levels of responsibility, for individuals who are in career transition, both planned and unplanned, and for people who feel "stuck" and don't know what to do about it.
I am 100% committed to you getting whatever it is you want to have happen.
Click here to book a no-obligation, complementary discovery call with me.
Visit my coaching topics page for pricing and more details on coaching packages or take a look at some examples below.
Individualized Leadership and Communication Coaching
We work together to identify and uncover anything that is keeping you stuck and discover new ways of being at home and at work. We look at ways of relating to others, delivering on our commitments (especially to ourselves), and being with people in a positive, productive and fulfilling way. This coaching is sometimes exploratory and sometimes includes real-life exercises and practices to try new skills in relating to people.
Career Coaching and Career Transition
The rules of job seeking have changed! You'll get a resume that recruiters and hiring managers love, LinkedIn profile that attracts views, job search tactics that will save you hours of time and grief, and interview coaching to ace the face-to-face. My Search Engine Optimized and language focused approach can get your resume past the Applicant Tracking System robots and into the hands of a human being. You'll get my seven point update to LinkedIn that speaks directly to professional recruiters and genuinely improves traffic to your profile. Since 2017, I've helped more than 200 job seekers get back to work in careers and jobs that suit them.
Personal Coaching For Individuals
We work together to unlock success everywhere – professionally and personally, in your life, career, relationships, and beyond with confidence and ease by distinguishing the beliefs that might be limiting you in life and transforming them through new understandings.
Contract Coaching
As a contracted coach I work with companies on coaching teams. We team up with clients to create higher job satisfaction, improve overall performance, and on getting the most out of workplace communication with managers, peers, and report. I have worked on teams serving major tech companies and major corporations including Facebook, AppDynamics, SweetLabs, MARS, the U.S. Government, and provide coaching to startup founders and their teams in and around San Francisco.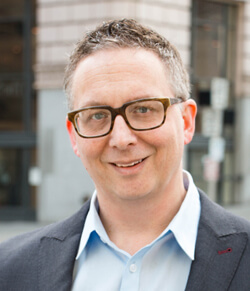 Timothy Thomas, Executive Coach
Looking for a Tech-Savvy Career Coach and Job Search Consulting?

Looking for more effectiveness in your work life?

Seeking new approaches in your social life to improve your employability, promotability, or relationships?

Interested in improving the quality of your communication with co-workers and loved ones?

Looking to make a career change and need a resume refresh, LinkedIn, up-to-date job search strategies, and interview coaching?
"I started working with Tim to pivot my career from Mobile to Virtual Reality. I desperately wanted to make changes to start that journey but my shots were aimless. After an unforgettable first session with Tim, I began to take actions that led to the kind of results I thought impossible. The sessions were incredible and his guidance was priceless. I always looked forward to the next session. I encourage you to take the leap of faith and reach out to Tim. World class athletes aren't born without a great coach. I dream of being a world class technologist and intend to continuously seek his coaching throughout my career." – Nara Kim, Software Developer and future Virtual Reality entrepreneur