One-to-one coaching can produce powerful results. These corporate training programs can transform an entire team to create sustained, on-going results.
Next Level Listening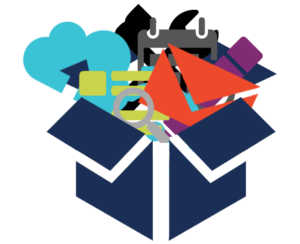 Imagine a team with an awareness of the world that operates almost like x-ray vision.
Next Level Listening teaches teams the ten "tune-ins" that reveal human communication happening beyond words. Learn how to recognize the contours of imagination and how we all use extra-verbal communication in our lives.
Improve connection and communication among team members by learning to hear things that are said with body language.
Develop language skills to be curious about meaning and how to ask powerful questions to get at what is essential to others.
Read more about the premise of the system in this article: Next Level Listening.
Available for teams of 5 to 20, each team member receives a Next Level Listening workbook and lots of hands-on training in the skills taught in the course. The training is appropriate for corporate environments and for coaching professionals. A real win for managers who desire a stronger connection to their staff.
Next Level Listening is a toolkit synthesized from communication theory, non-verbal communications training, and Neuro-Linguistic Programming (NLP). When used in a traditional ICF certified coaching context these tools add depth and insight to coaching conversations, allowing the coach to reflect back observations that create new awareness and finer distinctions about non-verbal behavior.
NLP is described as the study and modeling of excellence – observing individuals who have experienced success and identifying how they use their winning life strategies. If an aspect of life isn't working, it is because something about the strategy being used to handle that part of life needs to be surfaced, understood, and redefined to be useful. Improving the strategy for dealing with a specific aspect of life alters the outcome of everything that follows.
All our life strategies are operating below the threshold of consciousness and can be brought forward by a trained coach so they can be seen, heard, felt, and then fine-tuned for success.
Coaching For Coders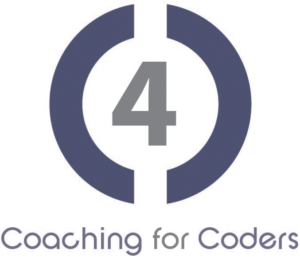 Transformational Coaching in a Programmer's Paradigm.
Coaching For Coders is designed to demonstrate the neurological and philosophical systems that support successful coaching. Delivered in a model that integrates concepts from Object Oriented Programming and Symbolic Logic, Coaching For Coders sets the stage for one-on-one performance coaching that starts "at the metal."
Coaching For Coders training teaches teams a proprietary model of coaching, complete with diagrams, methods, and techniques that create an access to emotional agility and resilience in communication with others. Transformations of thought and new flexibility in interacting with others in the team can create new possibilities of performance.
This is not about Agile, this is about interpersonal skill building and personal insight. You program a computer, as a human being you can move beyond your "programming" and access something deeper.
Available for teams of 5 to 8, each team member receives a Coaching For Coders workbook that explains and diagrams the models used and an opportunity to experience transformational change during the workshop. The training is appropriate for corporate environments and for coaching professionals who are interested in delivering this training themselves. Make coaching more accessible to professional programmers and transform the quality of your teams.